10/03/2015
Artist Gustavo Pujalte (Gustavo Pujalte) .It danced gracefully and quietly ...
Artist Gustavo Pujalte (Gustavo Pujalte). She danced gracefully and quietly ...
Artist Gustavo Pujalte (Gustavo Pujalte). She danced gracefully and quietly ...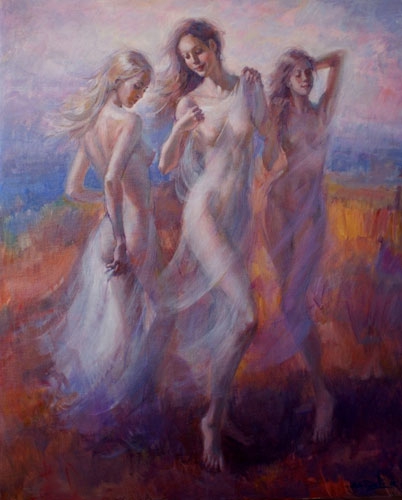 She danced gracefully ... and quiet,
Like music that called her to the dance ...
There is a great league of women elected,
So they express themselves - God given.
She instinctively movements
All Graces world clasped together,
He surrendered ... the dance - man,
And there was above the dance, drives.
Oh, a woman falling in love with dance wound!
It all perversity, originality,
It Women's whim, desire in him a flame,
Love the passion and playfulness of a child.
What's the best dancing woman in the world?
Only woman in dance, movement of a tornado;
Plasticity of sculpture ... it gave
Changeable appearance ... a miracle - not less.
And there is a trinity in the mad dash
As the eternal reality of Heaven us now:
That - woman, dance (at the peak, on failure)
And the feeling of love ... yes, for him ...
Yes, man!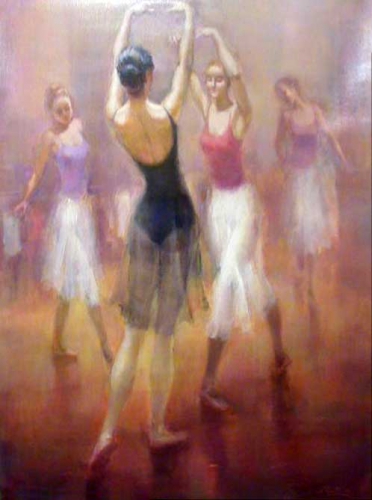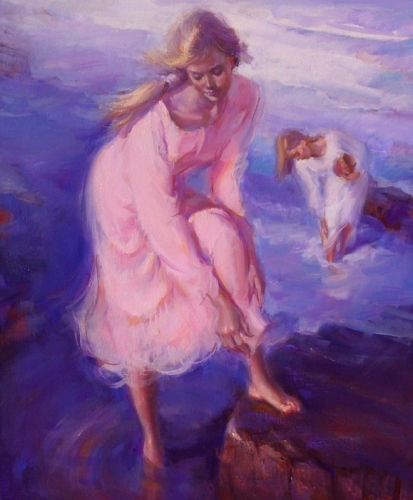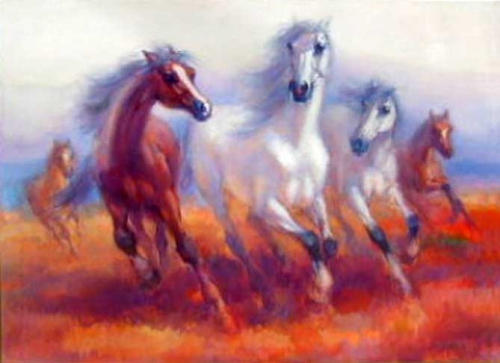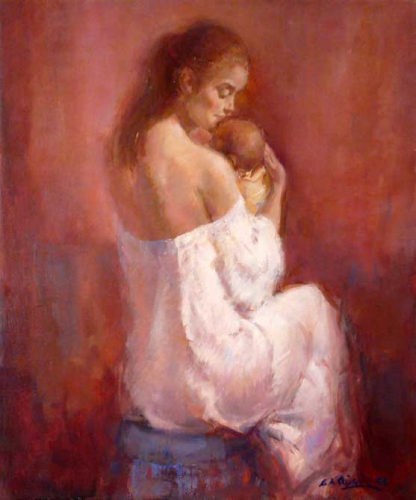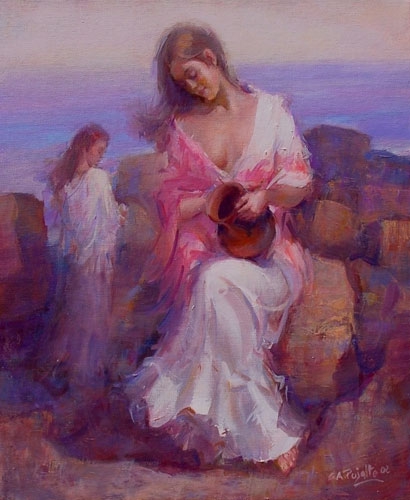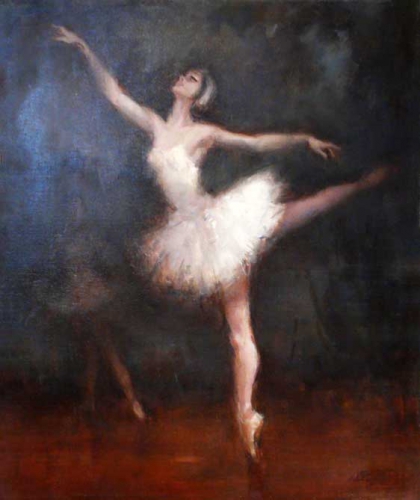 Spanish artist Gustavo Pujalte (Gustavo Pujalte) was born in 1944 in Aspe, near the city of Alicante, Spain. At age six, he left Spain with his parents and sisters to settle Argentina. From an early age he showed a talent for drawing and painting, who inherited from his father, a prominent violinist and painter, and from which he received his first lessons. At fifteen, he began his professional life by painting portraits of prominent members of Argentine society. At the age of seventeen, he held his first art exhibition. In order to increase their knowledge and improve their technique, he moved to Buenos Aires, where he studied painting at the famous Catalan master Vicente Puig. Pujalte was only eighteen years old when he began to create billboards for known advertising agencies, such as Coca-Cola, Philip Morris and Camel, the largest theater in Buenos Aires. Since 1975, he settled in Madrid, Spain, only two years after returning to Argentina.
Paintings Pujalte cover an incredibly broad themes: portraits, landscapes, indigenous peoples of Spain and Argentina, tango dancers, children in the game. He is known for its women who draws naked, in the image of mother and child, ballet dancers, girls with the sea as background. His work has often been exhibited at international exhibitions not only in Spain but also in countries around the world, they can be found in private collections and galleries in Argentina, Uruguay, Paraguay, Brazil, Venezuela, Mexico, USA, Spain, France, England, Israel , Germany, Japan, Taiwan, Singapore, Hong Kong, South Korea and Australia.