16/03/2015
Capture ... Jean Arcelin.

Today the picture Jean Arcelin, oil paintings in sketchy manner. I was even in the first moments watching thought that painted with a palette knife. Thought. Large plane, a minimum of parts, infrequent pasty strokes. In general, from the outside, I liked it. Lively, extreme easily without grind. And yet recognizable. I think some viewers painting this author also enjoy. There are also interesting things on the technical side ...

I must say that the work is not small. Among them are a meter, and even per square meter. Therefore judge them on a small photo will be incorrect. Especially paintings with strong texture ...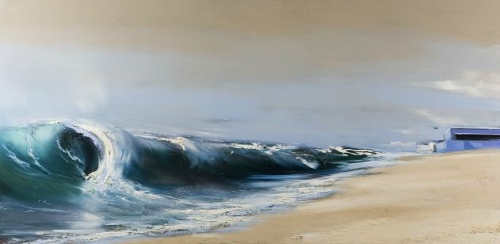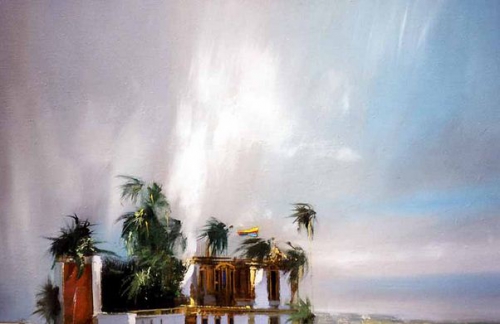 Information about the artist minimum. Born Jean Arcelin in June 1962. Once in school, Charpentier, earned a degree in art history at the Sorbonne. There's also worked in the studio with the teachers, who improved his taste and skill in paintings of the seventeenth and eighteenth century.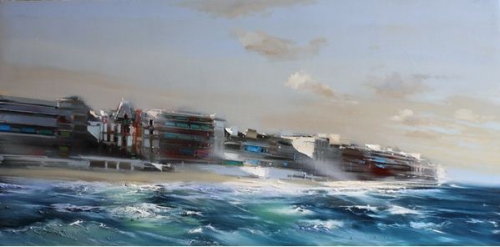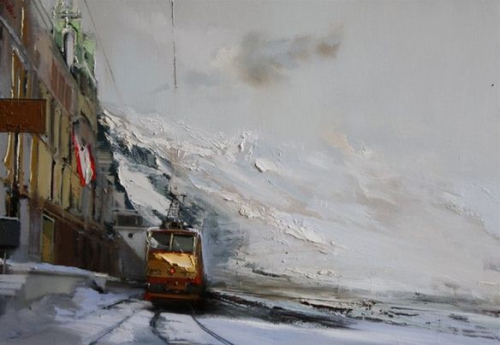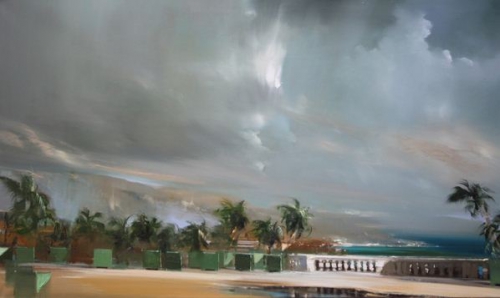 The artist has repeatedly created paintings made for several large companies. Regularly exhibited in France, Switzerland and the United States since 1990. Now lives and teaches painting classes in Paris.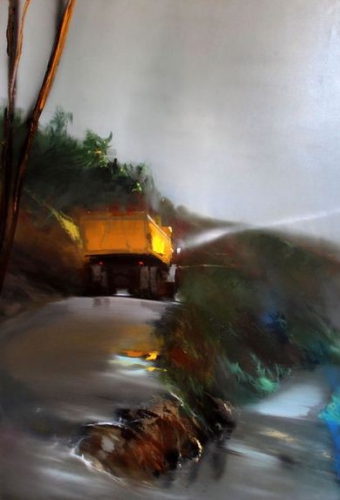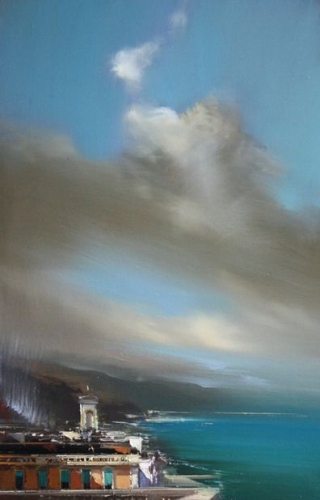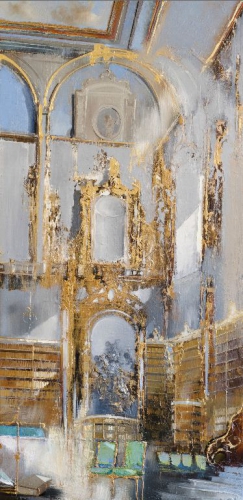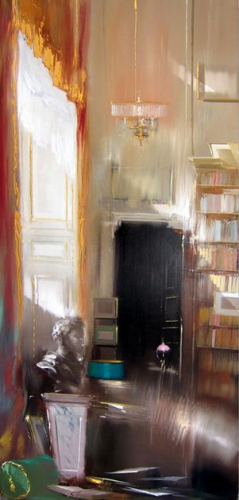 "... Beats wings
leave a trace in the air.
In water will next blow of the tail.
Compressed color, like a melon, light vckryvayut
brush strokes on the canvas hard tissue.
For the passionate life of any medium binding:
stumble about the rain, and the beam face rassechёt.
That sonorous hum, the deciduous noise smear
nervously pulsating
field voids.
With heavy fingers clean off dried paint:
in the space frame, tossing and sounds
lives, as the letter, flexible, predatory brush
sculptor, painter and