07/02/2015
Cathy Delanssay. It's time to forest princesses
Cathy Delanssay. It's time to forest princesses
And echoed the forest! It's time to forest princesses!
Oh! These cute creatures forest fairies .................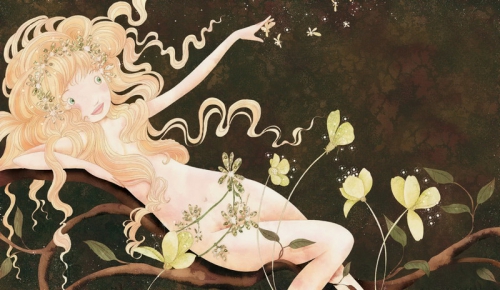 Scarlet Ribbons Lovely Ribbons
Forest Fairy something sang
and smiling
Forest Fairy in transparent white,
And pale scarlet
Was beautiful forest fairy,
Sweet,
Zlata thread on the delicate neck,
Golden braids,
Evening breeze caressed, playing,
Flows of gold,
And sing my fairy forest,
And the smell of mint.