07/04/2015
~ John Salminen ... Watercolor ... ~
~ John Salminen ... Watercolor ... ~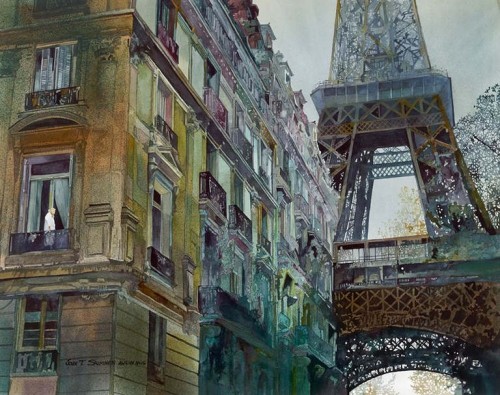 This is interesting ... Well, to what extent should love the city and its work,

that with such thoroughness to create sophisticated technology, urban landscapes amazing !?




Have John Salminen same type of work as if stamped in places like the artist perfected some techniques, but there are a diversity of subjects, composition and mood. The artist clearly found his favorite subjects, and feels it is ready to create infinitely in this direction. Perhaps he gigantic archive of urban images. In some types of work uncharacteristic human perspective view long lenses.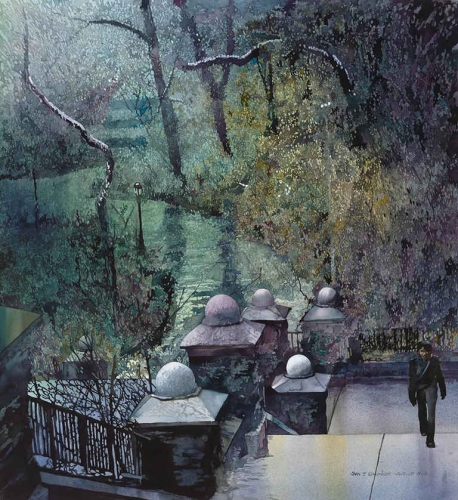 Morningside Park


John Salminen was born and raised in the city of St. Paul, which is in the state of Minnesota in the North of the United States. There you learned and received a master's degree at the University of Minnesota. For over 34 years, Salminen was a teacher at the Art School. Along with teaching high school students wrote himself painting grew as an artist.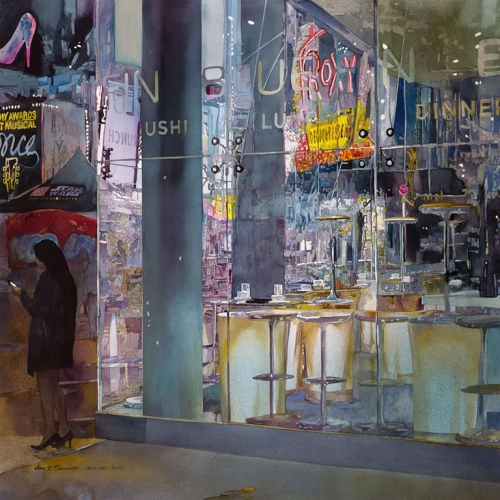 Roxy

John Salminen very productive artist. If he's not on the regular seminars, exhibitions and so on, writes in his studio at 6-10 hours a day. When traveling gathering material for future works - photographs urban landscapes, as well as his wife, who is also a teacher and photographer.

To accurately recreate minute details, John Salminen first records seen by the camera, and after paints a picture paints. Skill of the artist today appreciated: his paintings are among the collections of the American Watercolor Society, National Watercolor Society, he is a member of such organizations as the American Watercolor Society, the National Watercolor Society et al., As well as watercolor Research Institute of Jiangsu in China .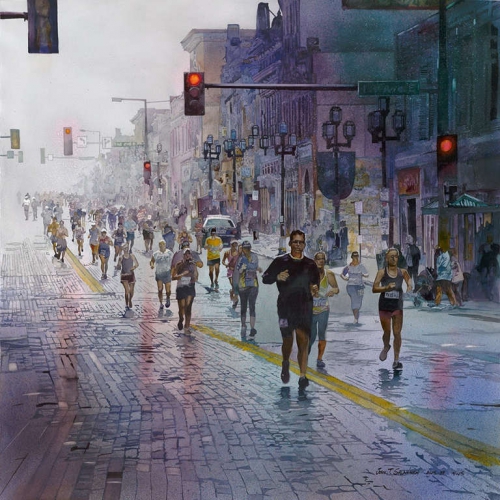 Marathon


During his artistic career, he has more than two hundred times, became the winner of various competitions, including the Gold Medal and the Silver Star AWS in the National Watercolor Society. Now John gladly helps young talents, participate in competitions already as a judge, he writes books about painting and willing to share their secrets, copyrights releasing training wheels.
John lives and works in a makeshift log cabin surrounded by 160,000 square meters of pine forest in Duluth, Minn ....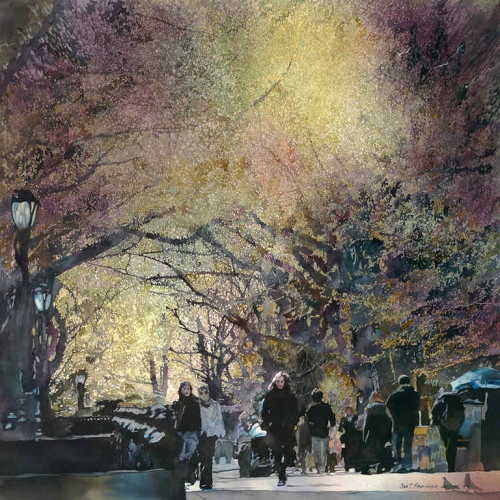 April in Central Park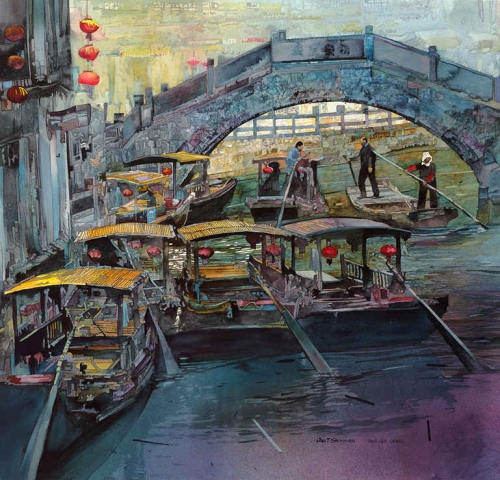 Water Taxis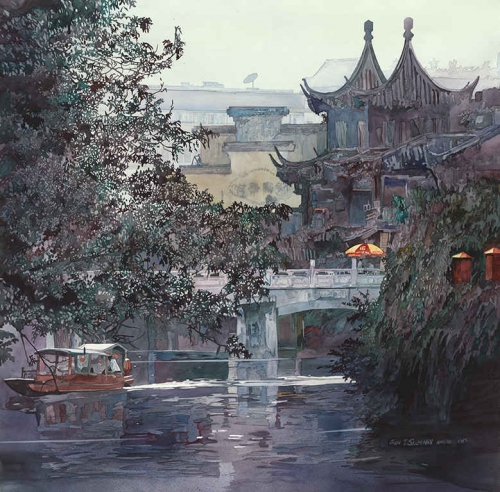 Nanjing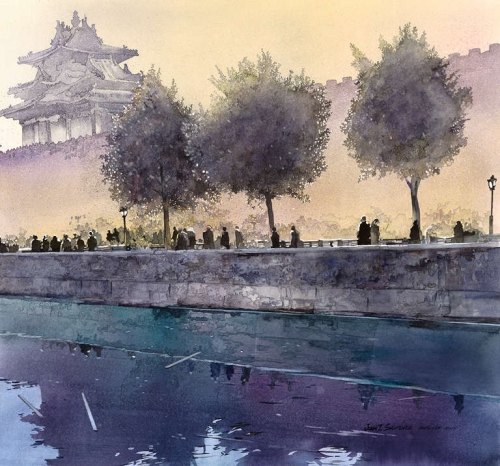 Forbidden City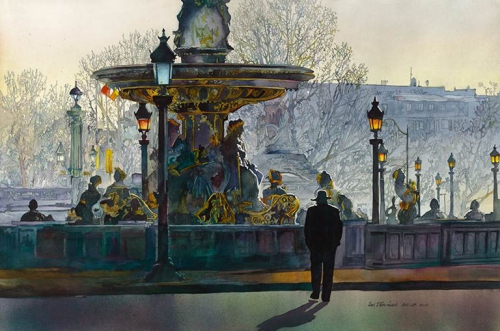 Place De La Concorde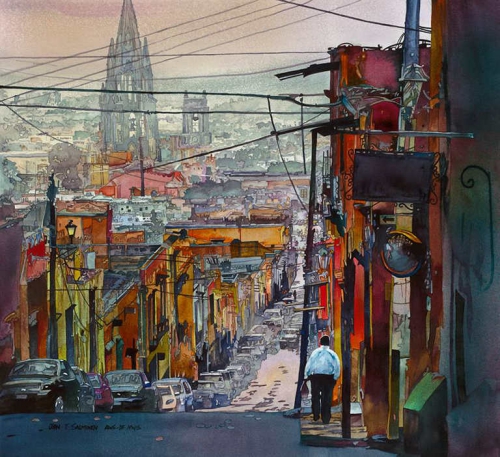 Correo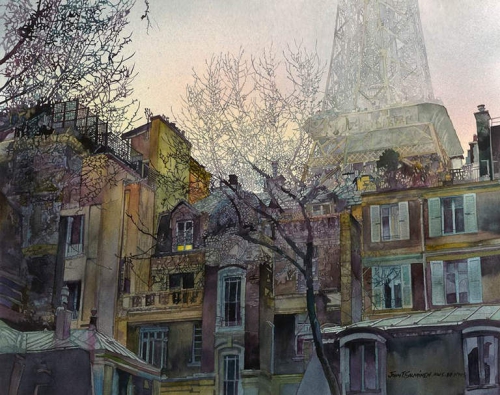 Parisian Evening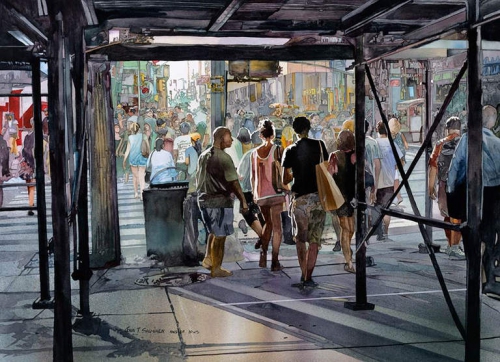 Crossing Seventh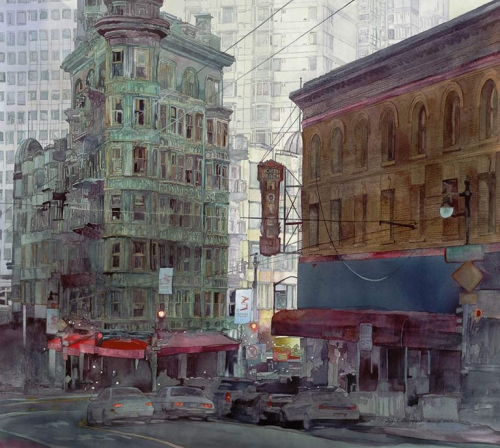 North Beach Hotel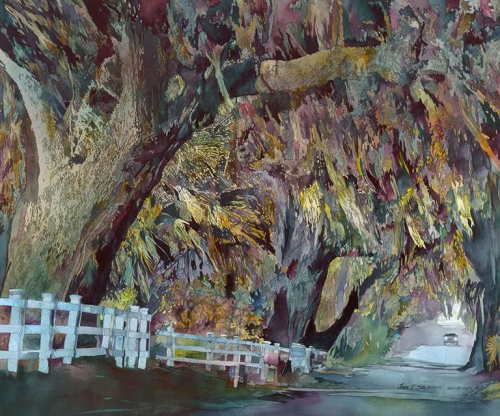 Live Oak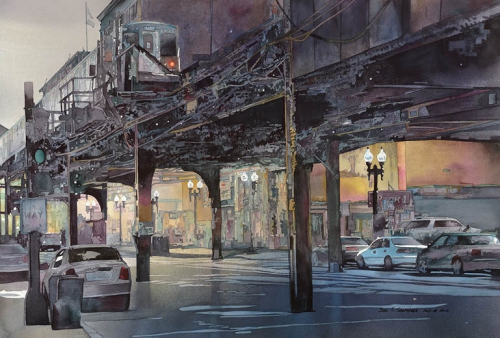 One Way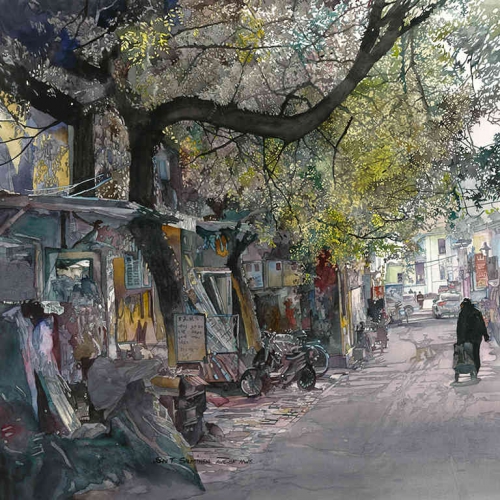 Beijing Alley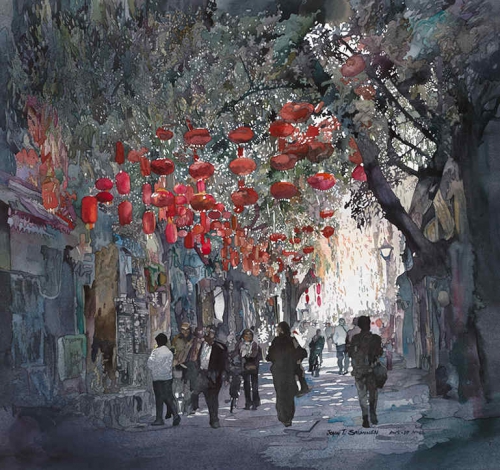 Beijing Lanterns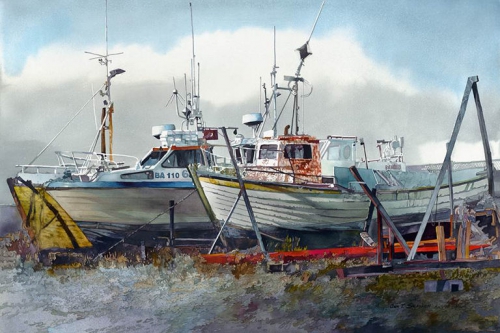 Patreksfjordur