02/12/2014
Generous gifts of summer (winter in the blanks on the painting)
Upryachu summer in the banks and bottom of the barrel,
Braids suspended from the ceiling,
At low dose, strictly as a pharmacy,
For flavor in a mortar ceiling ...
Winter blizzard summer pulling,
Then tea, then a dinner for guests
I remember August aromas May
And the kisses of the sun on the water ....
H. Polujan-Vnukovo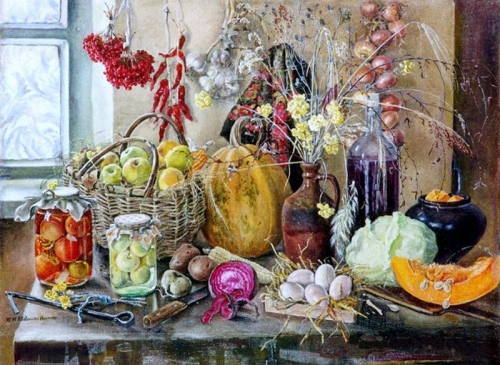 O.Minkina. In the closet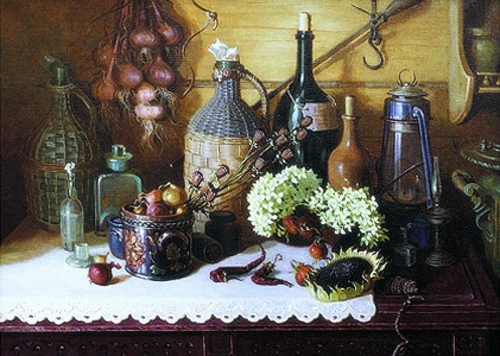 In the season of autumn blanks
short day, and feeds the year
and I with his usual dexterity
twist salads and fruit compote.
Oh, those sweet moments,
when compiled in a row
I pickles
caress hazy look!
Vladimir Fefelov. Still life with onions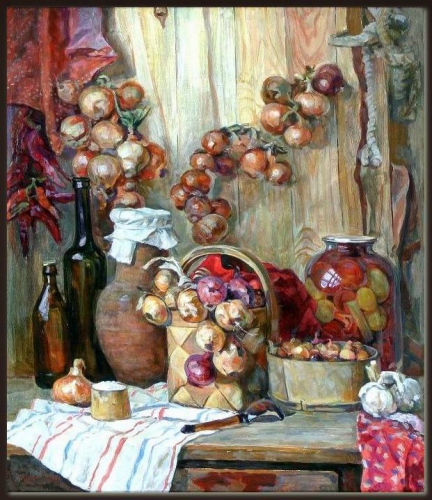 Vladimir Fefelov.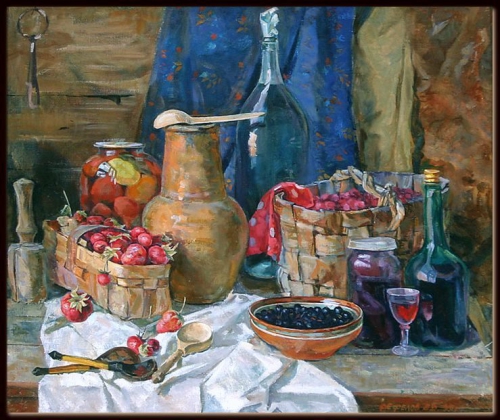 Smells jam homey feel,
Evening tea, leisurely conversation.
Heat of the afternoon and, for some reason,
Childhood and forgotten something unearthly.
All prehodyasche and everything always ...
Taz, the size is not less light
Knitted lace light foam,
Breathing jam, pyxtit without malice,
Sweetness beckons scares bitterness.
Everything is mixed - sorrow and joy ...
Youth ran yesterday along the path,
Where now stumbles old age.
Irreversibly earth's rotation -
Clear skies delayed ripples ...
In a drop of jam, in the midst of coffee,
Summer foresee the sweetest ... Indian ...
Fefelov. Gifts garden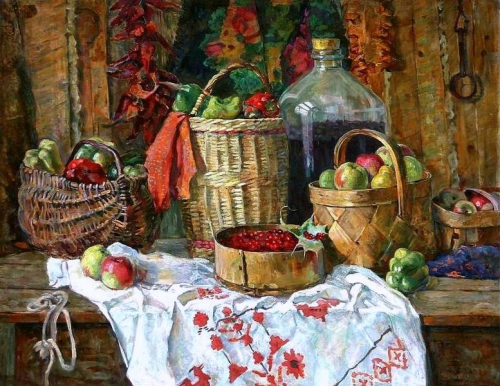 A.Shumakova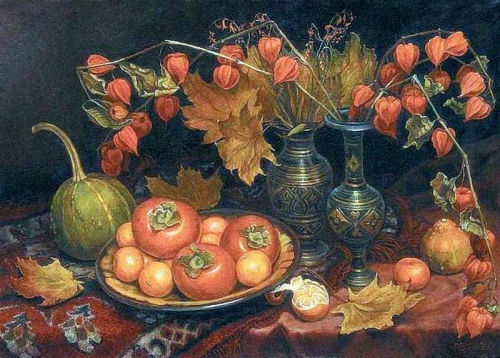 A. and E. Gaifullin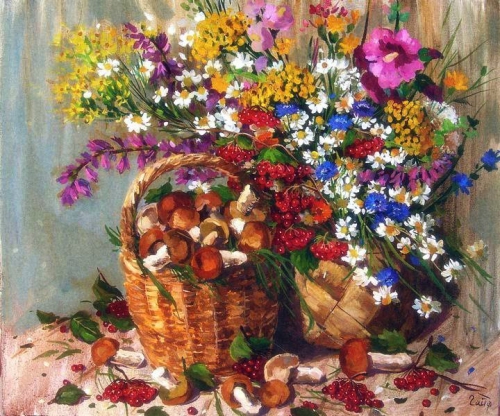 E.Shumakova.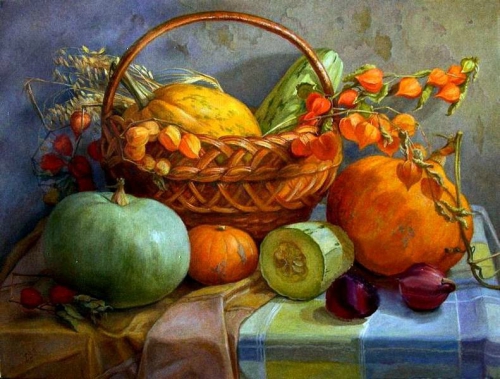 E.Shumakova.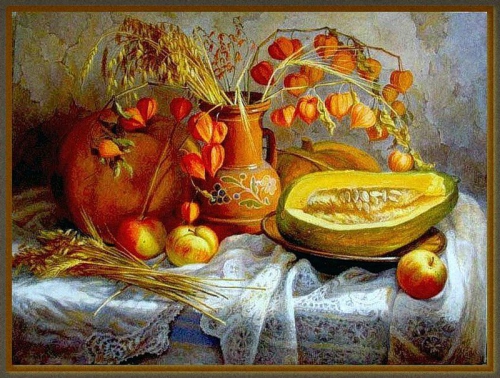 E.Shumakova