28/10/2014
Warm toys Irina Andreeva
"Why is his work I chose this material. At first it may not be entirely conscious .... Their texture color and aroma felt subjugated, forced to fall in love and it seems navsegda.On and supple and capricious. Never know for sure what will come as a result .."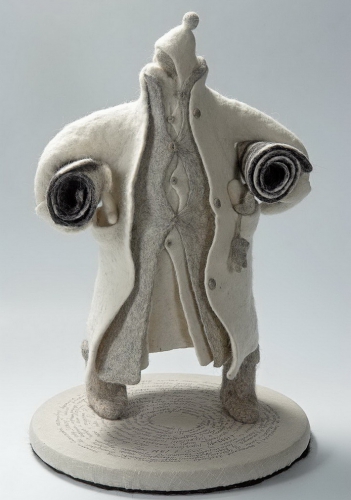 Constant participant and winner of the International Festival of the author's textile doll "Eve's Rib" (Moscow). Pobelitel in the category "Textile History" (2005), in the category "Black and White"
Chartered member of the annual International exhibition of art dolls (Moscow) .Pobelitel in the "Rise" (2005). "The most touching work" (2005). "The best doll character" (2006)
Member of the 3rd Moscow International Trade Fair of dolls and teddy bears.
Member of the International Exhibition "Time Doll" (2009, St. Petersburg).
Winner of the "Exhibition of Russian artists copyright Bears" (2009, Moscow).
Works are sold in changing exhibitions in the Gallery Vahtanov Doll (Moscow). Are in private collections in Russia, UK, USA.
Hands if love felt, wool, regardless of the author. Before the work they lovingly runs, oshupyvaya material, enjoying the new meeting .. "Aroma" is not off-putting, and is the inspiration to shiver, and a distant memory of a childhood spent partly in the village, echoing the smell of my grandmother's house, cherry, and amazing goat Katka, meandering river in the gully, many strawberry hills, forest mushroom, Pyrgi shangi. . . The next summit of the Group of childhood, so distant and surprisingly enjoyable.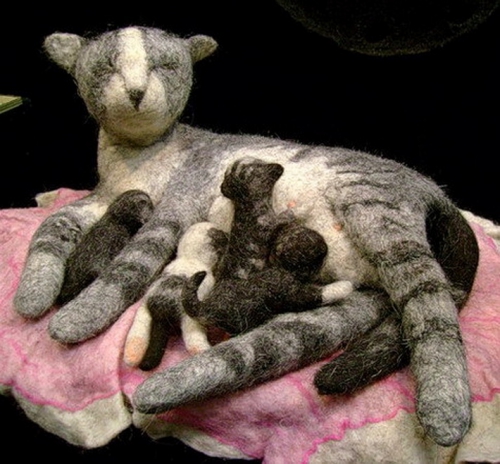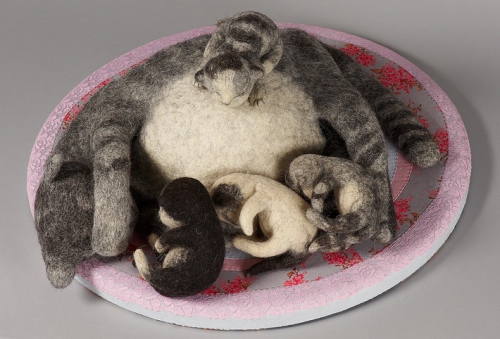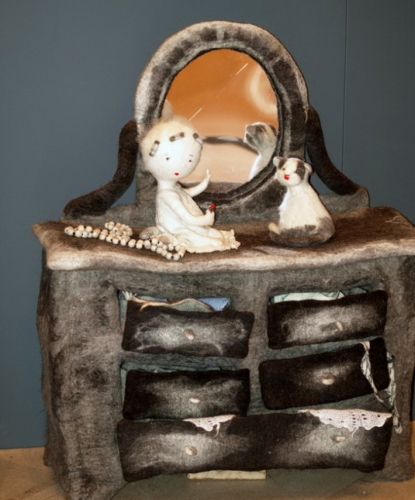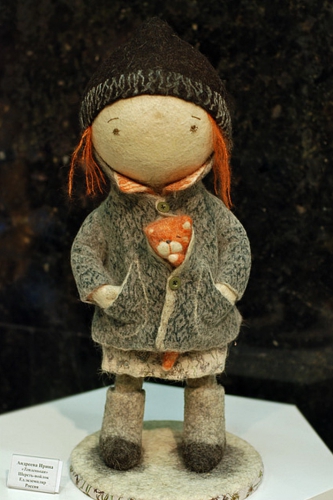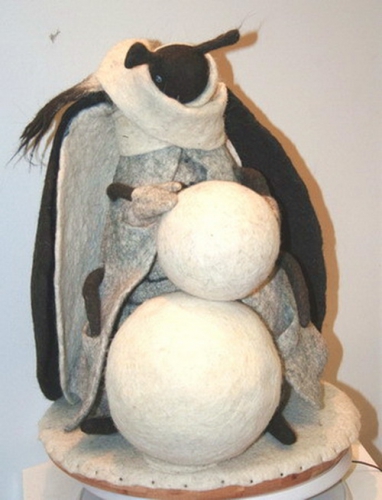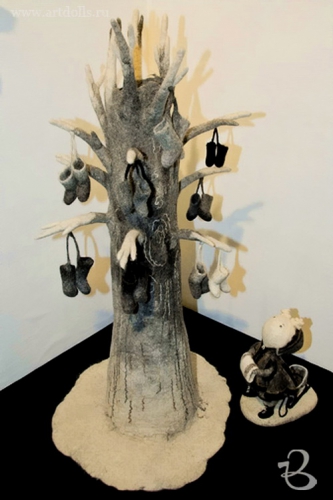 Here is a tree,
Wonderful tree!
Hey you guys,
Bare feet,
Torn boots,
Torn clogs.
Who needs boots
By the miracle tree run!
Bast ripe,
Boots ripe,
What do you yawn,
They will not be denied?
Tear them miserable!
Tear, barefoot!
You will not have to again
The frost flaunt
Holes, patches,
Naked heels!
(Roots Chukovskij)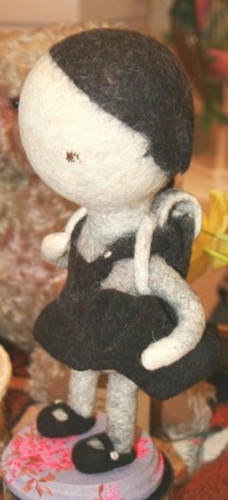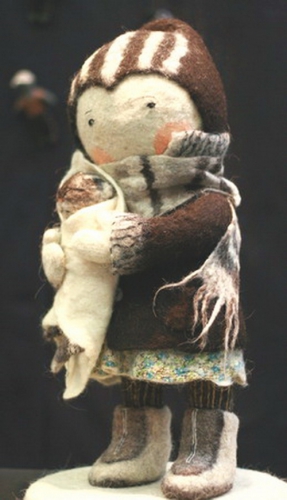 Irina Andreeva